2009
Automotive & Aircraft Center established (Nagoya).
In April 2009 we established the Automotive & Aircraft Center (A&A Center) at our Nagoya Plant. By integrating our development facilities for advanced materials in the automotive and aircraft fields, we are able to strengthen joint development with our customers in those industries and accelerate development. Also, in order to enhance our research and technology development in the environment and energy fields, we established the Environment & Energy Center (E&E Center) at the Seta Plant in January 2011. These centers serve as bases for creating dynamic new businesses and accelerating business-model innovation through open innovation (external cooperation) with our customers.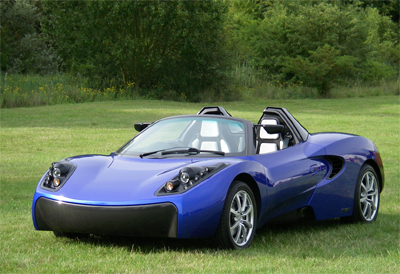 Toray's next-generation concept EV
(electric vehicle) prototype TEEWAVE™AR1.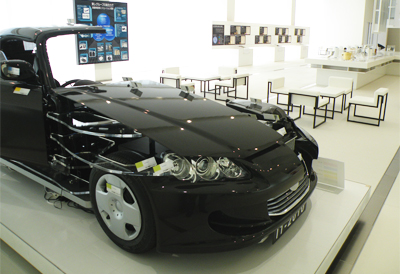 A&A Center established at that time.