Business Support - Our people & their work
Let's see what our employees say about us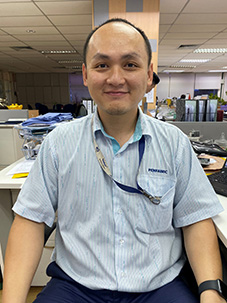 Penfibre Sdn. Berhad (Fibre Division)
Administration
Joined May 2010
Deputy Section Manager
Syahrihafiz Bin Johari
Developing employees is core to a company's success and Toray has always been a role model in investing in human capital. In Toray, I find ample career development opportunities and enjoy a wide range of eye-opening learning experiences. Toray's strong people development strategies and "strive for excellence" culture attract the best professionals, offering them a rewarding career. Penfibre's family-like working culture has given me the opportunity to learn from my seniors and drive me to achieve excellence. As an amateur sportsman, I love outdoor activities.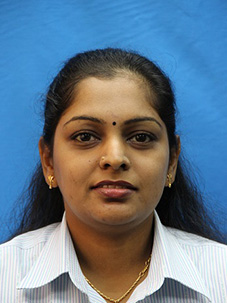 Penfibre Sdn. Berhad (Film Division)
Administration & Purchasing
Joined July 2009
Section Manager
Yeoh Ai Sim
One thing I really like about Toray is the commitment to upholding safety as a way of life. Feeling comfortable and at ease, I am proud to be part of this growing company. Through interacting and liaising with individuals from various departments and vendors, my communication skills have improved by leaps and bounds. While progressing up the career ladder and striving for excellence with the company, I constantly equip myself with relevant skills in order to raise team spirits and motivate my colleagues to achieve our organizational goals together. Being a mother, I treasure quality family time and cooking is my way to show my love to them.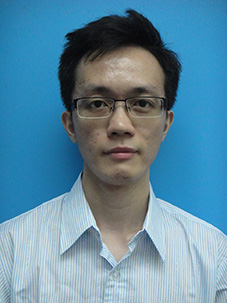 Toray Plastics (M) Sdn Berhad
Sales & Marketing
Joined Nov 2010
Assistant Officer
Loo Chin Mei, Agnes
I have been with Toray Plastics (M) for more than 5 years. I love Toray because the company offers good benefits, safe environment, caring culture, great people, and is one of the famous companies in Penang. Working in a Japanese company, we have the chance to learn about Japanese working culture and ethics through communication and practices in our daily work. The culture of learning prevails in Toray and this encourages me to continue my part-time studies to qualify for a Bachelor's degree. Toray is a great company to work with since I thrive on a good work-life balance.