Engineering - Our people & their work
Let's see what our employees say about us
PAB M2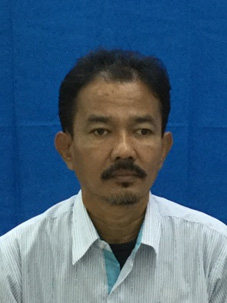 1. Abd Rahman Bin Abdullah (Penfabric Mill 2-Engineering)
 Joined January 2016
 Section Manager
The most impressive thing about Toray is that the employees are aware of the importance of teamwork. In our department, I will lead my team and we are a group of people with the common goal to strive for success together. Other than that, communication is also significant for us to perform the basic functions of management such as planning, organizing, leading, etc. Although work is quite challenging, with the strong teamwork and effective communication, we are able to achieve good results. As an amateur sportsman, I love outdoor activities and normally, I will spend the weekends with my family.
PFR-Fibre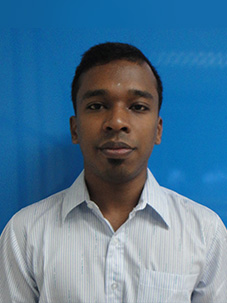 1. Murgeshvaran A/L Manimaran (Penfibre Fibre Division - Engineering)
 Joined September 2017
 Senior Engineer I
I am proud to work in Toray as I have seen and heard that Toray is one of the top places to work not only in Malaysia but also in many other nations as well. We work in a collaborative environment where the whole team is united and members fully support one another to complete our projects. One of my biggest challenges is learning to multitask within a short time frame. To overcome this, I have to think out of the box to manage all the tasks and come out with an action plan based on priority of tasks. Within the next 3 years, I aim to complete my Professional Engineer program under BEM/IEM and aspire to become a Project Manager.
PFR-Film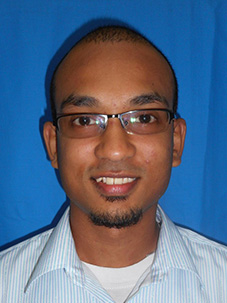 1. Jude Benedict Alex (Penfibre Film Division - Engineering)
 Joined April 2016
  Engineer I
I am glad that Toray offered me an opportunity to work in this multinational company with sustainable growth. As a project engineer, I need to master various engineering principles. Each project is different and exciting, and the most challenging part is meeting project deadlines and ensuring contractors follow company's basic rules and avoiding accidents even the minor ones. This is mandatory as safety is always top priority in Toray. Thus, I am required to plan and prepare meticulously to ensure our projects are carried out smoothly and safely. I aim to climb to the top of the corporate ladder in my career path.
TPM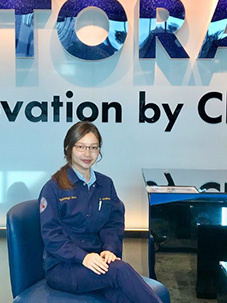 1. Nurul Athirah Bte Muhammad (TPM - Technology Centre)
 Joined August 2012
 Production Technology Group Technologist
Toray Group is a highly recognized multinational organization in many countries. I am totally impressed with Toray's corporate philosophy, "Contributing to society through the creation of new value with innovative ideas, technologies, and products" and it aligns with my own aspiration to create new inventions that could improve the quality of people's daily lives. In addition, Toray values Safety over everything else, as in the slogan "Safety is Our Priority", and this makes me feel secure both as an engineer and employee. In my daily job, I get to spend time in the office, laboratory as well as the industrial plant areas. I am fascinated by the fact that everyone here has clear goals to achieve. With many interesting projects at hand, I believe that Toray will continue to prosper in the future. On a personal level, I am eager to learn new skills and expertise to realize my dream of being a well-respected leader in my chosen field. After work, I enjoy going to selected cafes with my close friends (they are also are my colleagues). During the weekends, I mostly spend my time at home – reading, cooking and especially painting, through which I can freely express my feelings, enhance my creativity and see things from different perspectives.