Production - Our people & their work
Let's see what our employees say about us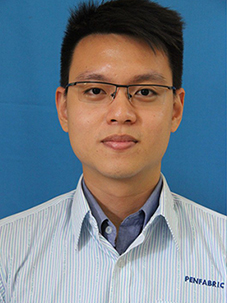 Penfabric Sdn. Berhad (Mill 1)
Production
Joined Feb 2010
Assistant Section Manager
Mohd Farouk Rasyid Bin Mohd Amin
In Penfabric, I am impressed by the management's efforts in putting safety as important as quality, productivity and cost effectiveness. I enjoy the nature of my work because it enables me to practise and enhance my knowledge and skills in various fields. The company offers me wide exposure and a "family-like" working environment. The most challenging part of my job is to deal with customers with high expectations, especially in terms of quality and reliability. Therefore, we need to keep updating our technology, knowledge, awareness and improving our processes in order to produce and deliver high quality products. Occasionally, I am invited to deliver lectures or industrial talks for Polytechnic students (Politeknik Seberang Perai) – since year 2013 until now.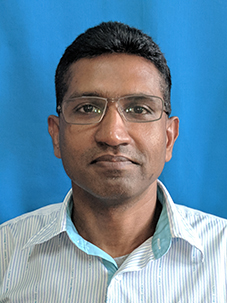 Penfabric Sdn. Berhad (Mill 2)
Weaving
Joined Jan 2014
Officer
Muhammad Danial Zuhair Bin Ismail
I joined Toray in Jan 2014 as a Senior Tech Assistant in Weaving Department. After a year, I was promoted to level of Officer. I am now involved in a wide range of technology related activities, including new merchandise development and innovation. I enjoy working to gain new knowledge and new skills to help improve the production process. One important thing that I have learnt is that effective time management is crucial in order to finish assigned tasks on time. In my leisure time, I like to travel and hang out with family members and friends.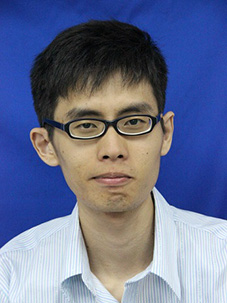 Penfabric Sdn. Berhad (Mill 2)
Weaving
Joined Mac 2008
Section Manager
Boey Eng Zheng
My learning and development have never stopped since I joined Toray in 2008. The various types of systematic training programmes offered by the company has shaped and developed my career as a quality assurance professional. As a key person in ensuring the high quality of the products in Toray, I take great pride in undertaking this critical role. In my personal opinion, all the challenges that I had overcome are all invaluable career development opportunities that have brought my personal growth and competencies to new heights.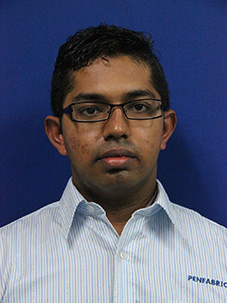 Penfabric Sdn. Berhad (Mill 3)
Weaving
Joined Dec 2014
Officer
Loo Leong Hong
Right after I received my Bachelor's degree in December 2014, I joined Toray as Production Officer. I was so lucky to have been offered a great job by Toray. As a new graduate, I was given many opportunities to attend various types of training, such as those for improving interpersonal skills, habits of highly effective employee, 7QC Tools and other types of soft skills training. Toray has a very strong culture in supporting CSR activities, most impressively, the Malaysia Toray Science Foundation (MTSF) that, among others, bestows grants for Malaysia's young and talented researchers to carry out basic research in science and technology.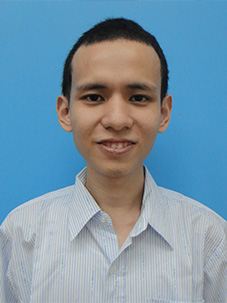 Penfabric Sdn. Berhad (Mill 3)
Production Control
Joined Dec 2014
Officer
Thoo Ming Yang
Toray puts a lot of efforts in developing its employees by providing various types of training. I am grateful that Toray has invested substantially in nurturing a fresh graduate like me. I am now a better person with positive attitudes and ready to take on life's challenges. I appreciate the diversity of my tasks where I get to liaise with many departments and people in the company. I am fortunate enough to have a great superior and colleagues who always guide me with patience and help me overcome problems and difficulties. At this moment, I wish to enhance my skills and knowledge in the textile field, and continue to grow together with Toray. I am a gym-enthusiast because I believe that maintaining a healthy life is very important.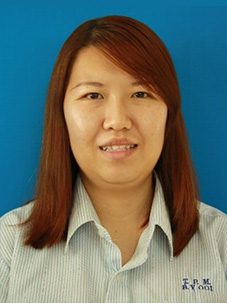 Penfabric Sdn. Berhad (Mill 4)
Production
Joined Jan 2007
Officer
Mohd Fadzil Bin Kamis
I started my career with Toray as a technician in year 2007. Today, I have been promoted to the position of Production Officer with heavier responsibilities. My superiors have empowered me and accelerated my career development in Toray. What I like the most about my job is that through information sharing, everyone could broaden his/her knowledge base. My life is not limited to work only. I always spend my weekends with my family, and sometimes, I ride to Thailand or other parts of Peninsular Malaysia with my biker group for charitable activities.
Penfibre Sdn. Berhad (Fibre Division)
Technical
Joined Nov 2008
Deputy Section Manager
Nabil Fikri Bin Abd Aziz
I joined Toray as an officer in Technical Department in November, 2008. Over the years, I have learnt new subjects and worked in diverse areas. As a Technical member, I take care of the development and improvement of new products and machines. Technical skills and knowledge are vital to deliver products of top-notch quality. We always work as a team where experience and knowledge are shared amongst colleagues to achieve better performance. I look forward to further career advancement in Toray. Being a foodie, I love exploring off the beaten path villages with my wife, searching for exquisite dishes.
Penfibre Sdn. Berhad (Film Division)
Production
Joined Nov 2000
Deputy Department Manager
Saravanan A/L Darmalingam
I began my career in Toray as a fresh graduate engineer in November, 2000. I am impressed by Toray's globally diversified businesses that provide me countless opportunities to learn new technologies and cultures without boundaries. Learning is interesting! Being in the production team, I am able to continuously broaden my knowledge in film manufacturing. The friendly yet challenging working environment motivates me and makes my daily working life very rewarding. I have since moved up the hierarchy and have reached my current position of Deputy Department Manager in the Production Department. I am grateful that my efforts and contributions have been recognized by the company. I look forward to advancing to the top management level in the near future.
Penfibre Sdn. Berhad (Film Division)
Production
Joined Apr 2007
Section Manager
Ahmad Wildan Bin Badrul Zaman
From the first day of my joining in 2007 until today, I am always grateful to have the opportunity to join a well-known and successful company with a strong growth prospect like Toray. As a member of the production team, our target is to push for higher output and better film quality. Despite all the challenges that we face, the friendly and highly enthusiastic colleagues make my days enjoyable and we are eager to do better every day. Performing well in a challenging position, at an interesting place with friendly colleagues not only helps me to advance in my career path but also brings satisfaction to my life! I dedicate most of my free time to my three lovely sons. Recently, I have joined a basketball team - you will find me in the court every Sunday!
Toray Plastics (M) Sdn Berhad
Production, CAP Section
Joined Jan 2012
Senior Process Engineer
Devakkumaran A/L Rajamohan
I'm proud to be a Senior Process & Quality Engineer in Toray. My current work involves monitoring and controlling both operations, which are quite interesting. The continuous development of new products and innovation in Toray help to develop my skills in the polymerization and plastic resins with extrusion process. In general, Toray benefits its staff with good remuneration and welfare. Moreover, Toray collaborates closely with the local university, Universiti Sains Malaysia (USM), giving boosts to our personal development and career opportunities. I am keen to advance to managerial level in the future. During my free time, I enjoy travelling and exploring new places, gaining fresh insight and experience.
Toray Plastics (M) Sdn Berhad
Production Control
Joined May 2005
Deputy Department Manager
Lee Chun Heng
I started my career in Toray Plastics (M) in 2005 as a Superintendent. In my job, I have to deal with people of different attitudes. Consequently, I have learnt to be patient and gained the skill of human behavioral management. Through the years, I have been given countless opportunities to enhance my management skills and competencies. The management is very supportive of my work and ideas. During the weekends, I usually go jogging with my family and we spend quality time catching up with one another. My family and I also participate in charity work with the Buddhist Association to help the less fortunate.